Neck and Back
Relieve neck and back pain with the latest treatment options from our friendly, experienced team.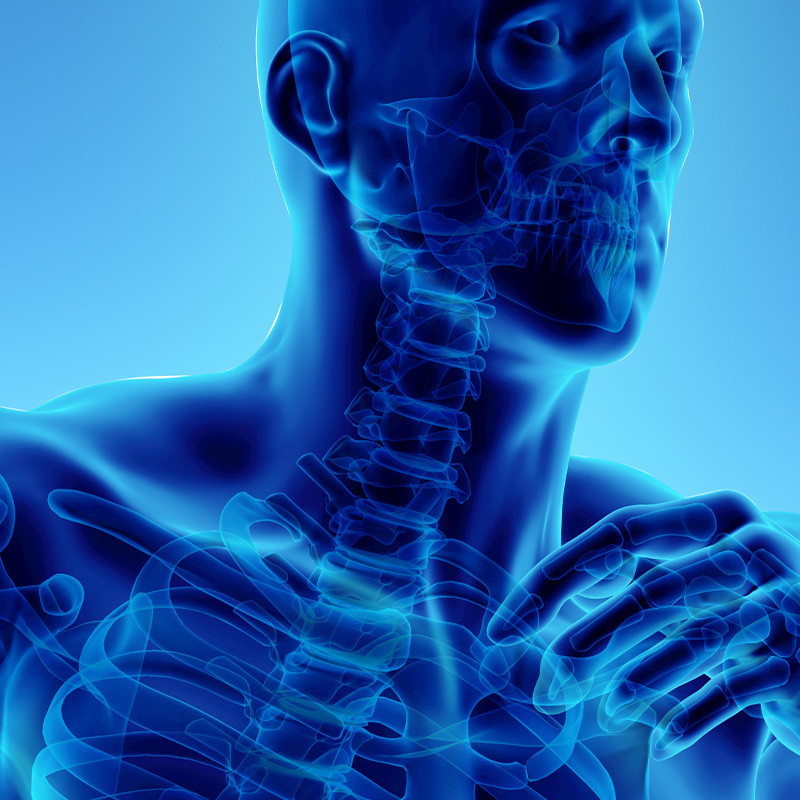 Is your neck or back pain affecting your sleep, work, and play?
Our neck and back pain specialists provide a complete range of minimally-invasive and surgical treatments to relieve your pain. We work with you to develop a personalized treatment plan suited to your unique needs and lifestyle.
If you are experiencing neck or back pain, we can help. Schedule an appointment to discuss your treatment options today.
Neck and back pain is a common condition that can affect all ages.
Our neck and back pain specialists can help you diagnose and treat your condition quickly and effectively.
Headaches and migrations
Soreness and stiffness
Pinching and sharp pain
Numbing in legs and hands
Acute and chronic pain
Cervical disc herniation (cervical radiculopathy)
Cervical stenosis (myelopathy)
Compression fractures
Degenerative disc disease
Herniated discs
Lumbar disc herniation (lumbar radiculopathy, sciatica)
Lumbar spondylolisthesis
Lumbar stenosis
Osteoarthritis of the spine
Osteoporosis
Sciatica
Scoliosis
Anterior and posterior scoliosis fusion
Anterior cervical discectomy and fusion (ACDF)
Cervical disc replacement
Cervical spondylosis surgery
Computer-assisted robotic spine surgery
Endoscopic discectomy
Epidural steroid injections
Facet injections
Fusion for cervical, thoracic and lumbar trauma
Herniated cervical disc surgery
Kyphosis surgery
Lower back (lumbar) pain surgeries
Lumbar disc replacement
Lumbar laminectomy
Lumbar microdiscectomy
Medial branch block
Minimally invasive spine surgery
Nerve root block
Non-operative cervical spondylosis treatment
Non-operative herniated cervical disc treatment
Non-operative herniated lumbar disc treatment
Non-operative kyphosis treatment
Non-operative low back (lumbar) pain treatment
Non-operative scoliosis treatment
Non-operative spinal cord injury treatment
Non-operative spinal infection treatment
Non-operative spinal stenosis treatment
Non-operative spinal tumor treatment
Posterior cervical surgery
Sacrococcygeal injection
Sciatica treatment
Scoliosis surgery
Scoliosis treatment
Spinal cord injury surgery
Spinal infection surgery
Spinal stenosis surgeries
Spinal tumor surgery
Spondylolysis treatment
Thoracic spine surgery
Vertebroplasty